SNEAKS SUMMER CLASSIC
ANNUAL 5-ON-5 BASKETBALL TOURNAMENT
SAN DIEGO, CA
---
---
The Sneaks Summer Classic is a 5-on-5 basketball tournament (est. 2018) that takes place every summer in San Diego, CA at the La Jolla Rec Center. With great competition, food, entertainment, environment, and community love, the Sneaks Summer Classic is not only a high level basketball showcase, but also an integrative community event. The last event took place on Saturday, July 17 - a great day seeing hundreds of faces and great competition, ended by the 5 O'Clock Cowboys defending their title in a back-to-back effort.
Photos and info from the 2021 Sneaks Summer Classic are available below, as well as the same for the 1st Annual (2018) and 2nd Annual (2019) tournaments.
---
2021 TOURNAMENT PHOTOS
(CLICK TAB TO SELECT ALBUM, CLICK IMAGE BELOW TO VIEW/DOWNLOAD ENTIRE SELECTED ALBUM)
MORE PHOTOS ARE EXPECTED TO COME IN THE COMING DAYS/WEEKS. NEW PHOTO DROPS WILL BE ANNOUNCED VIA INSTAGRAM @SNEAKSSUMMERCLASSIC .
---
---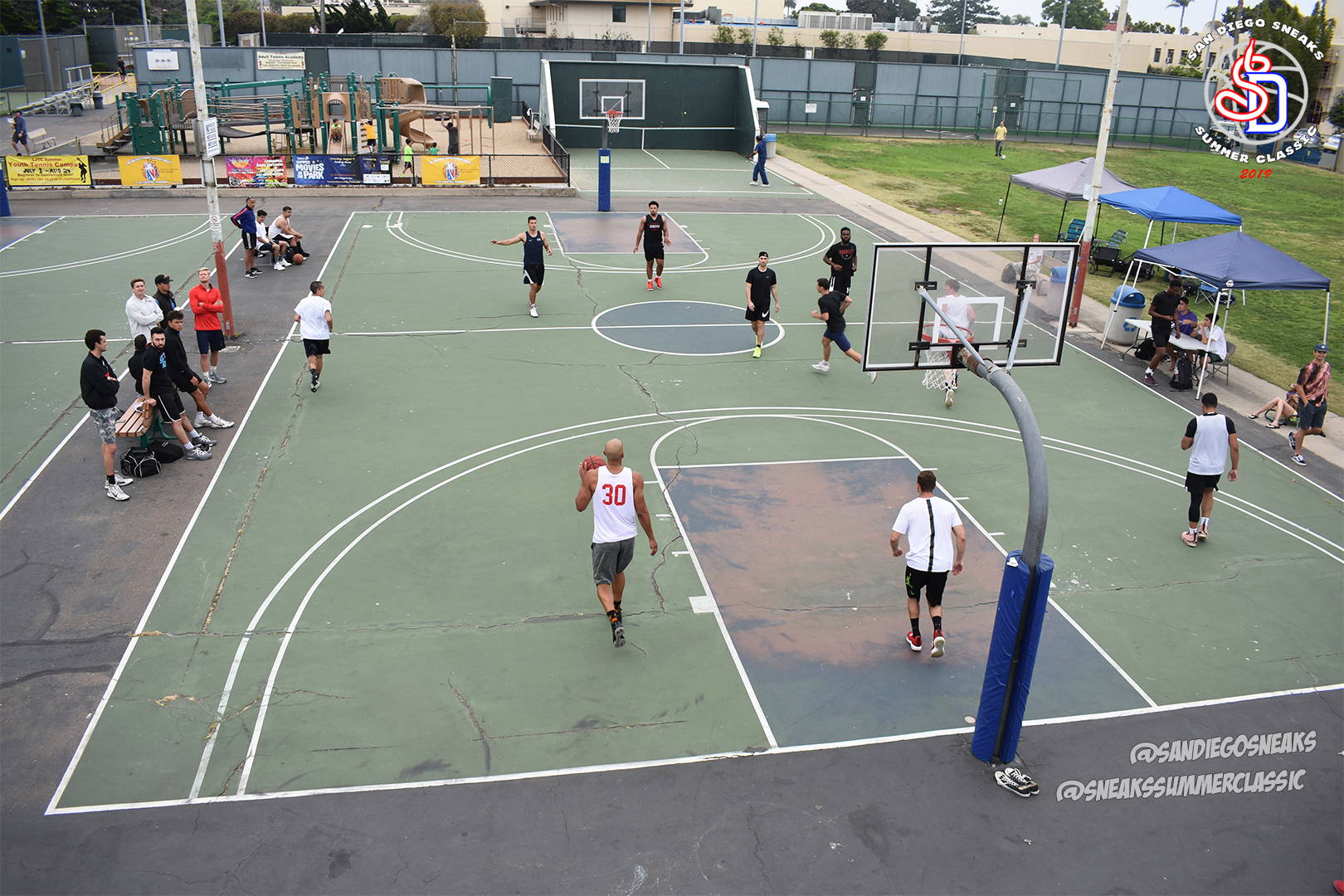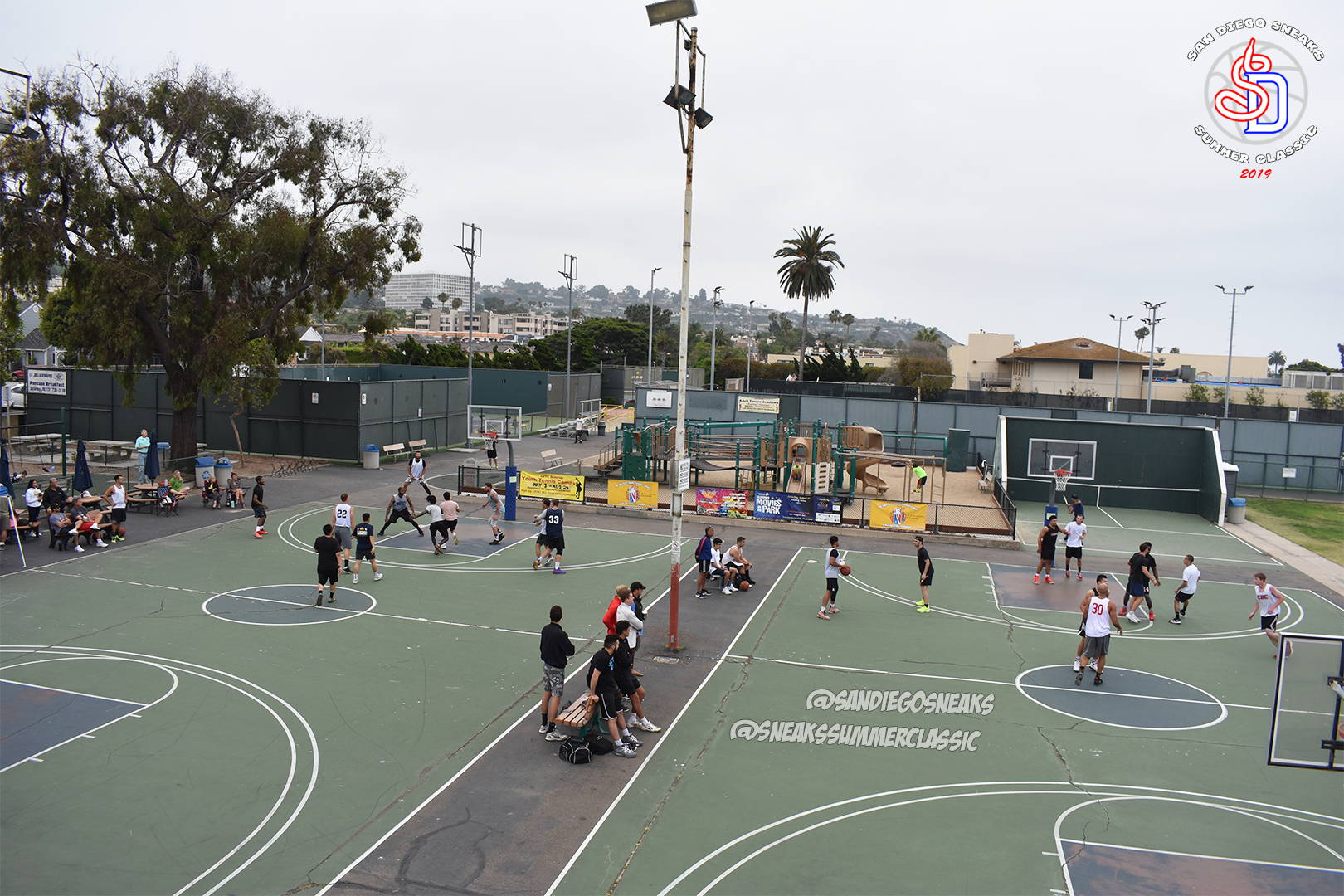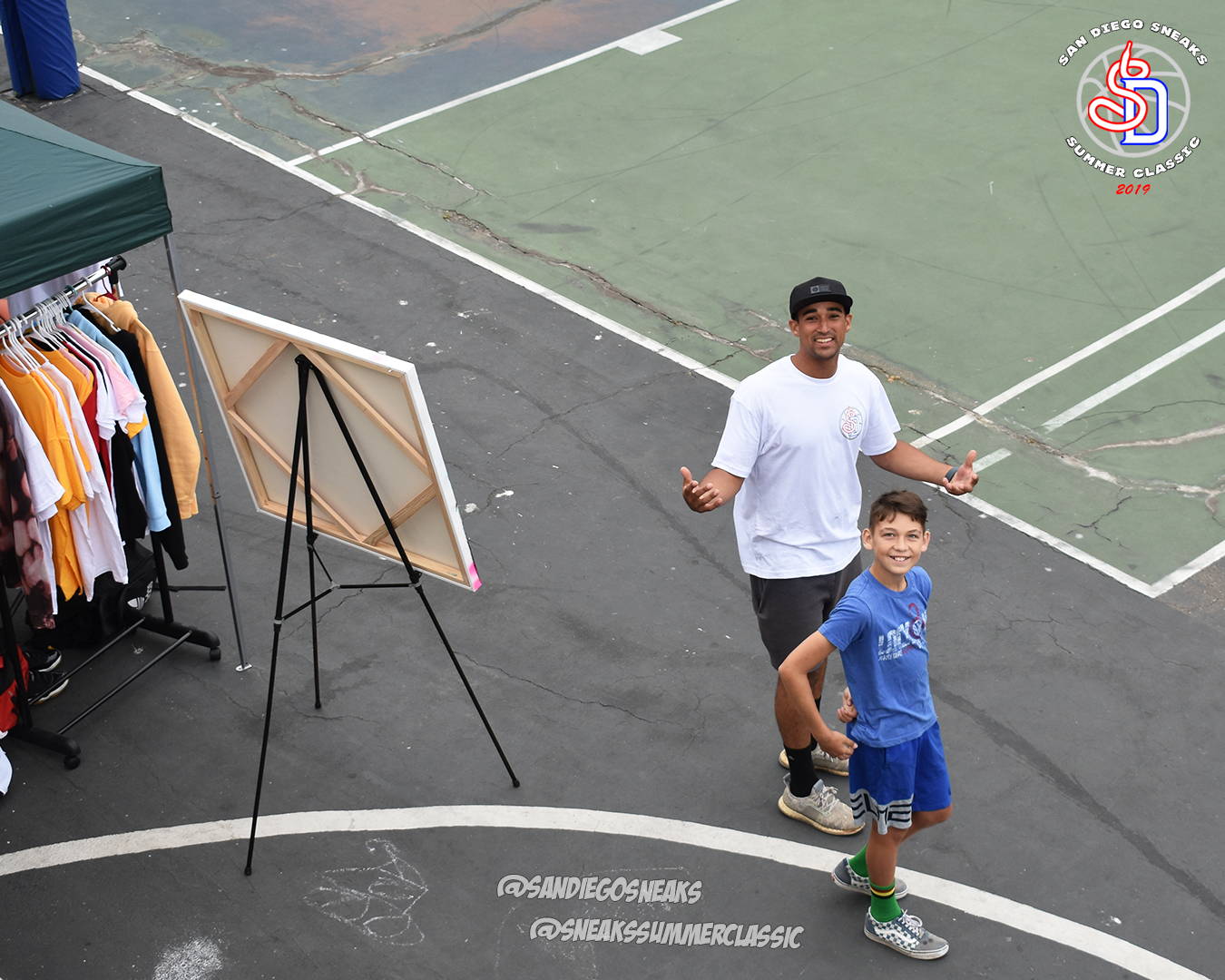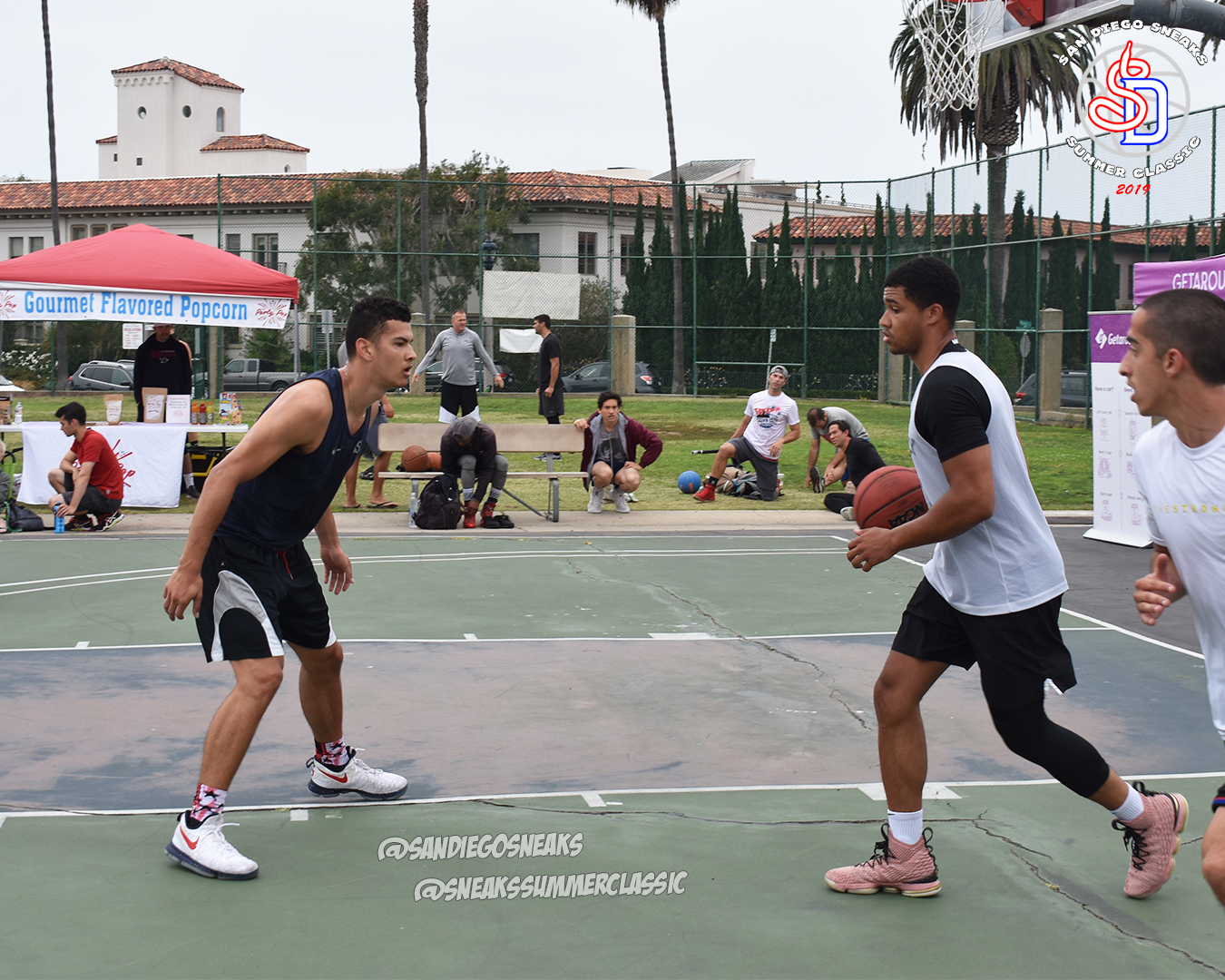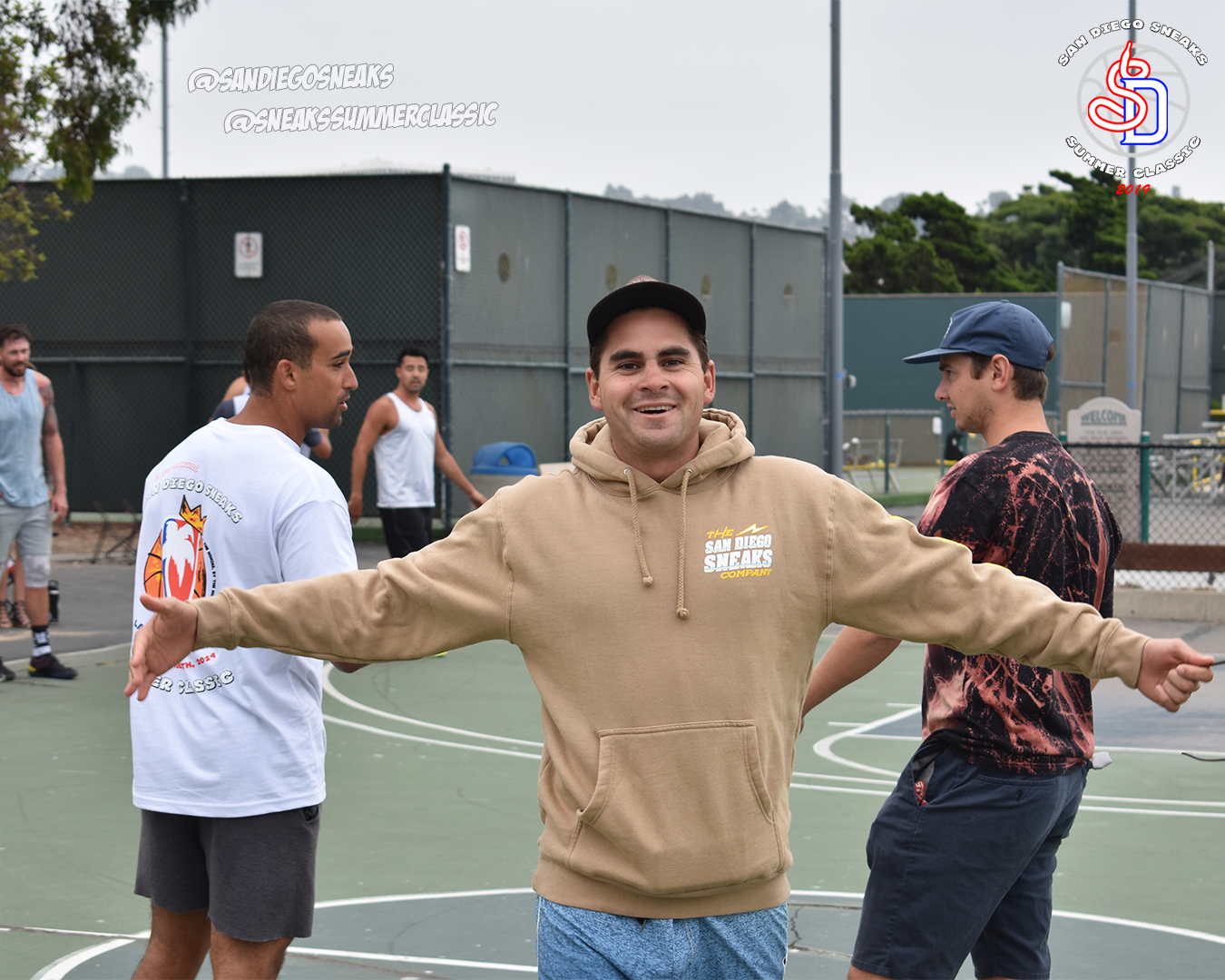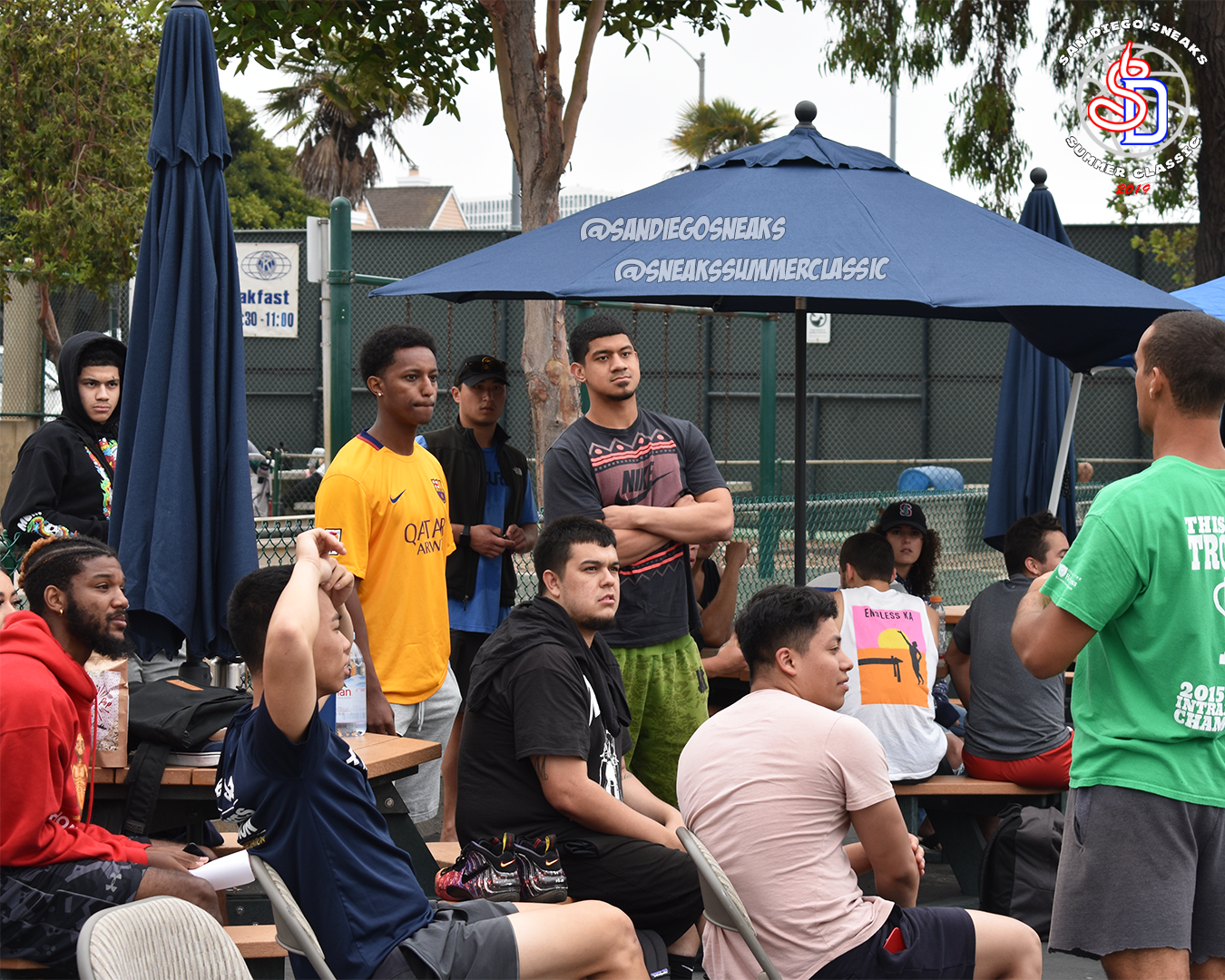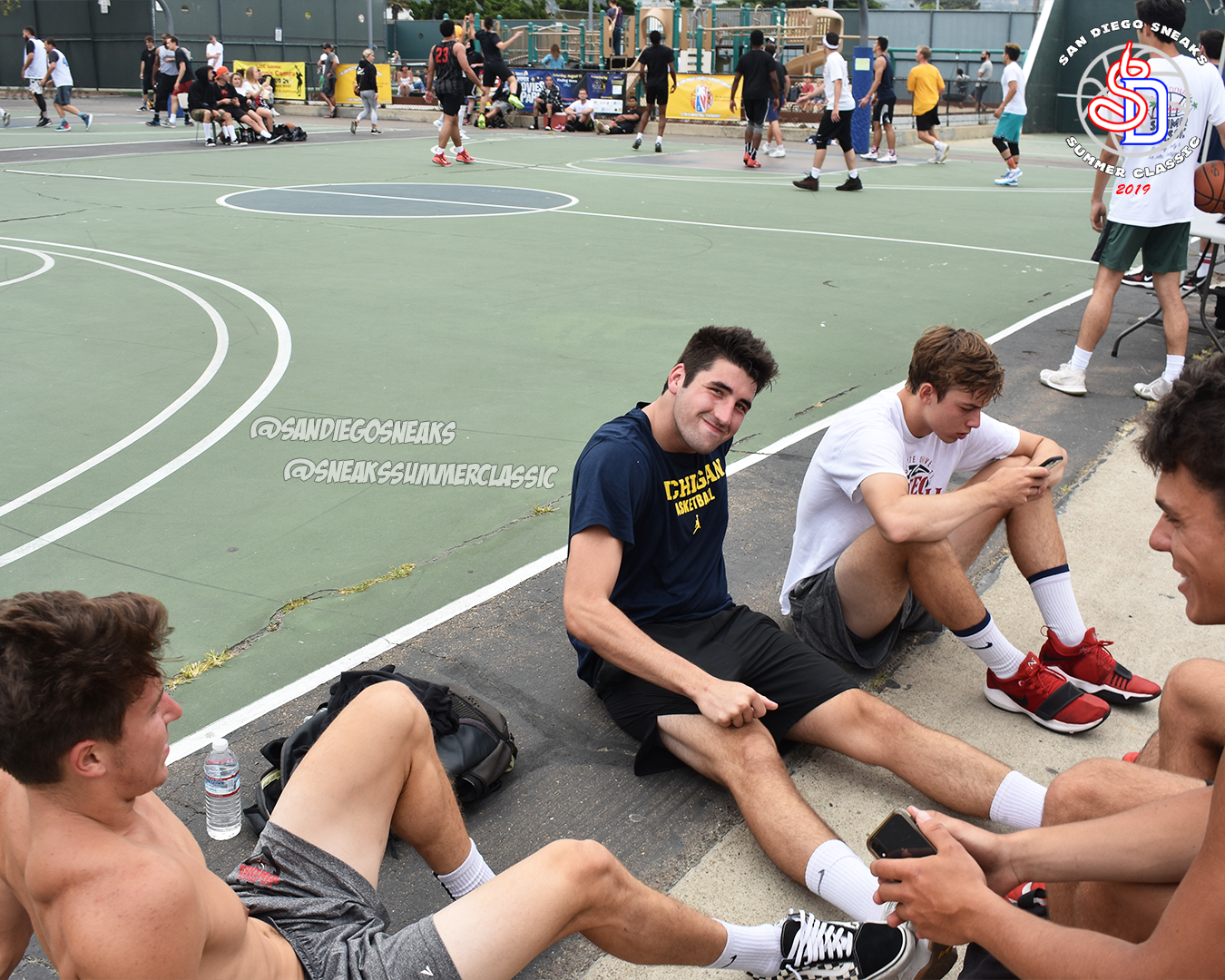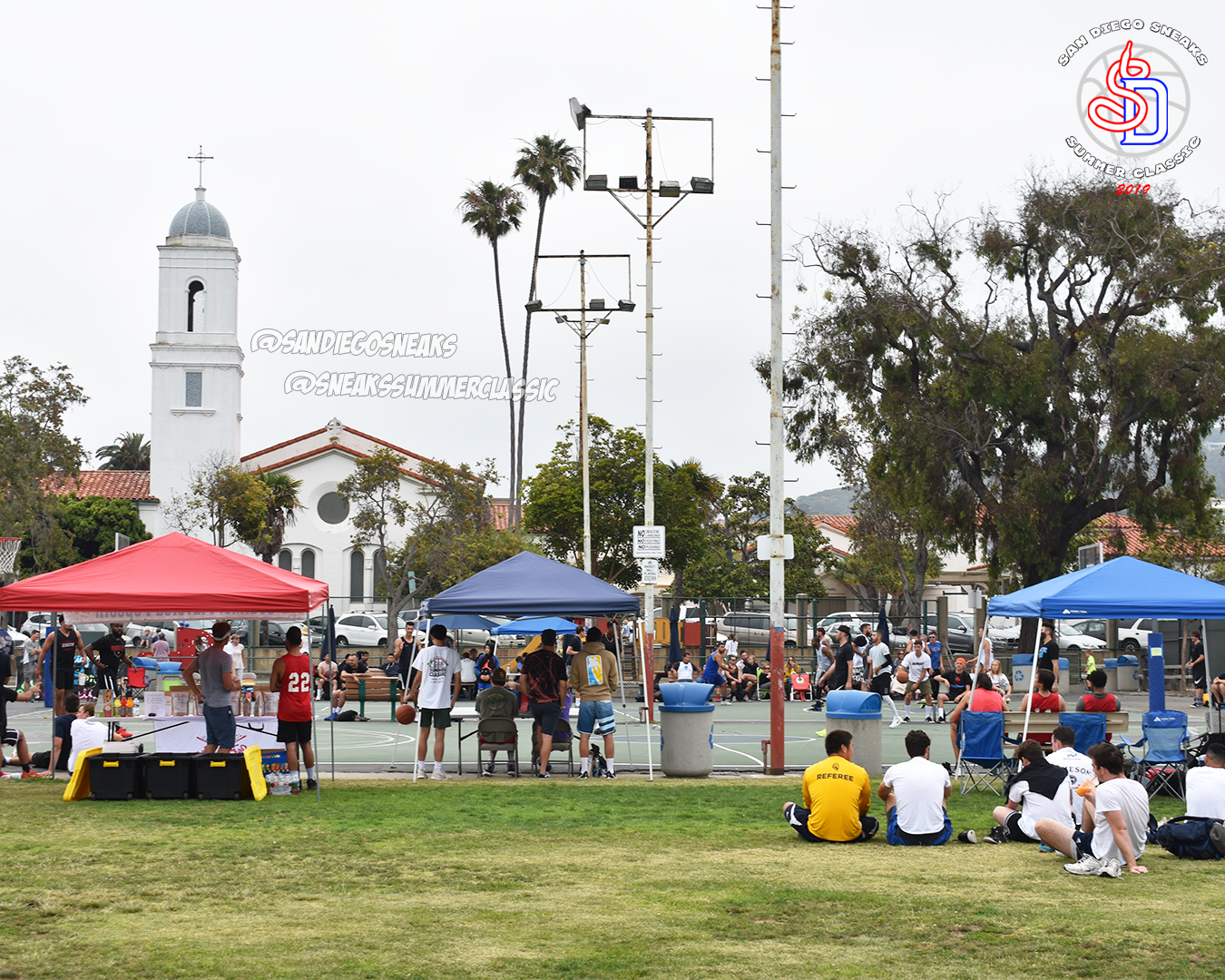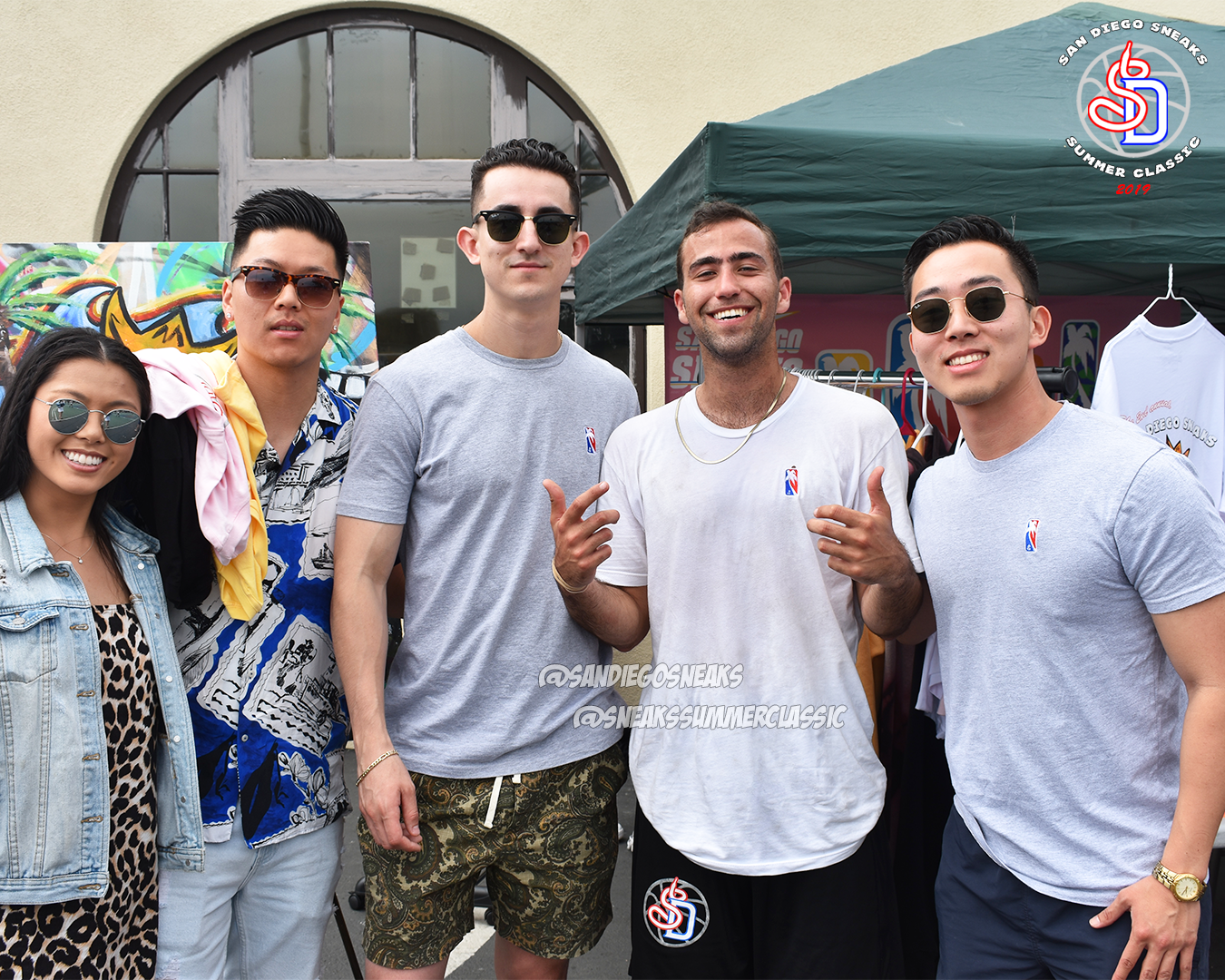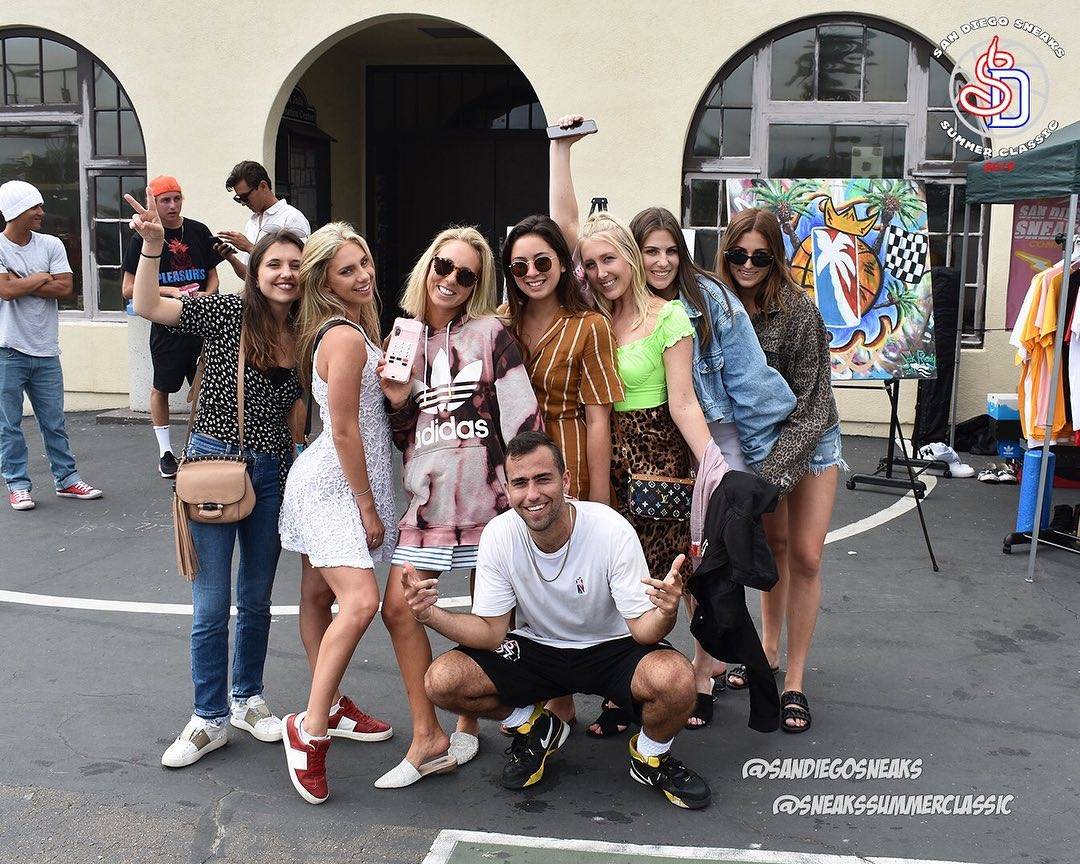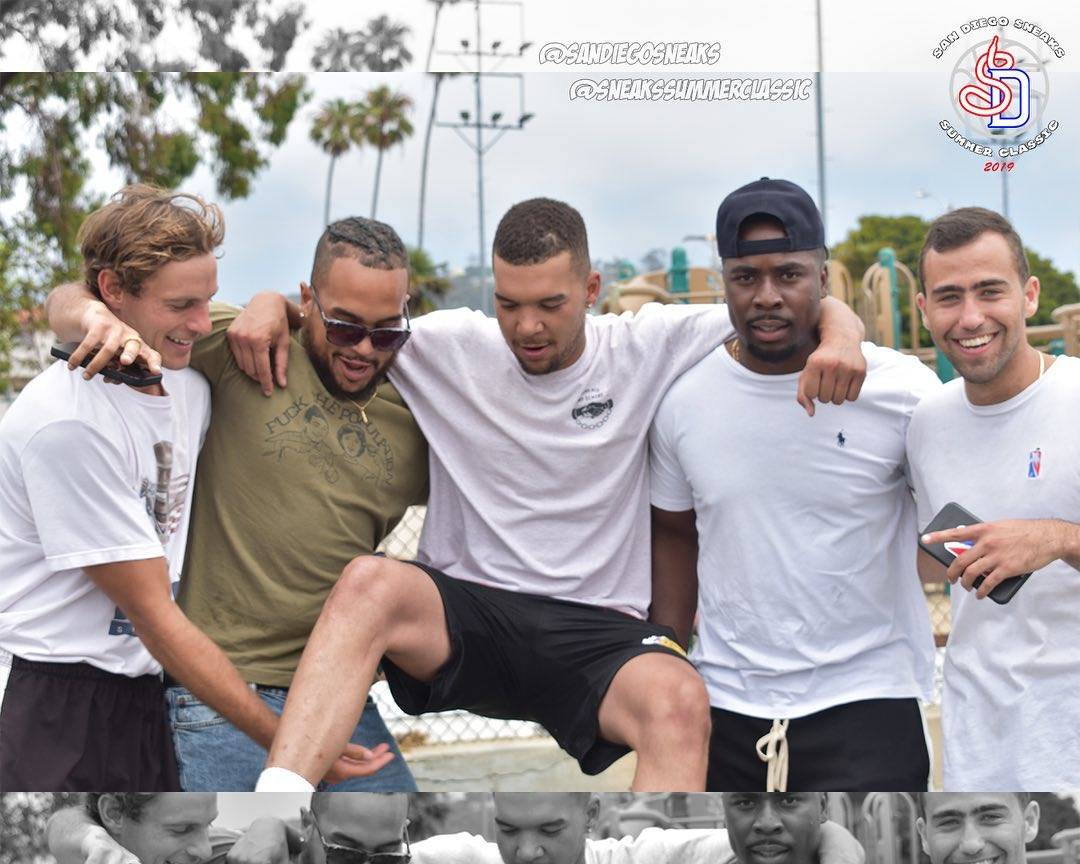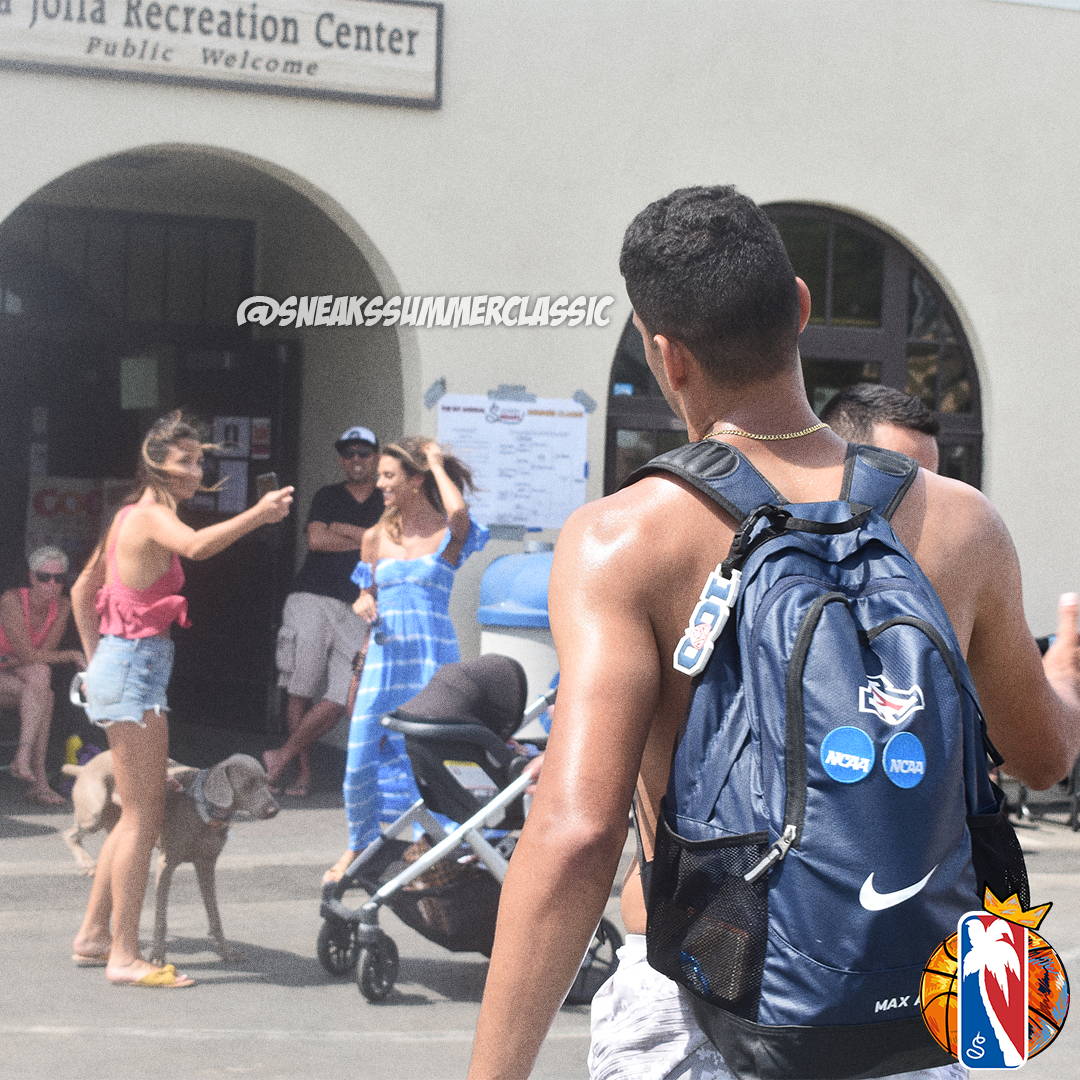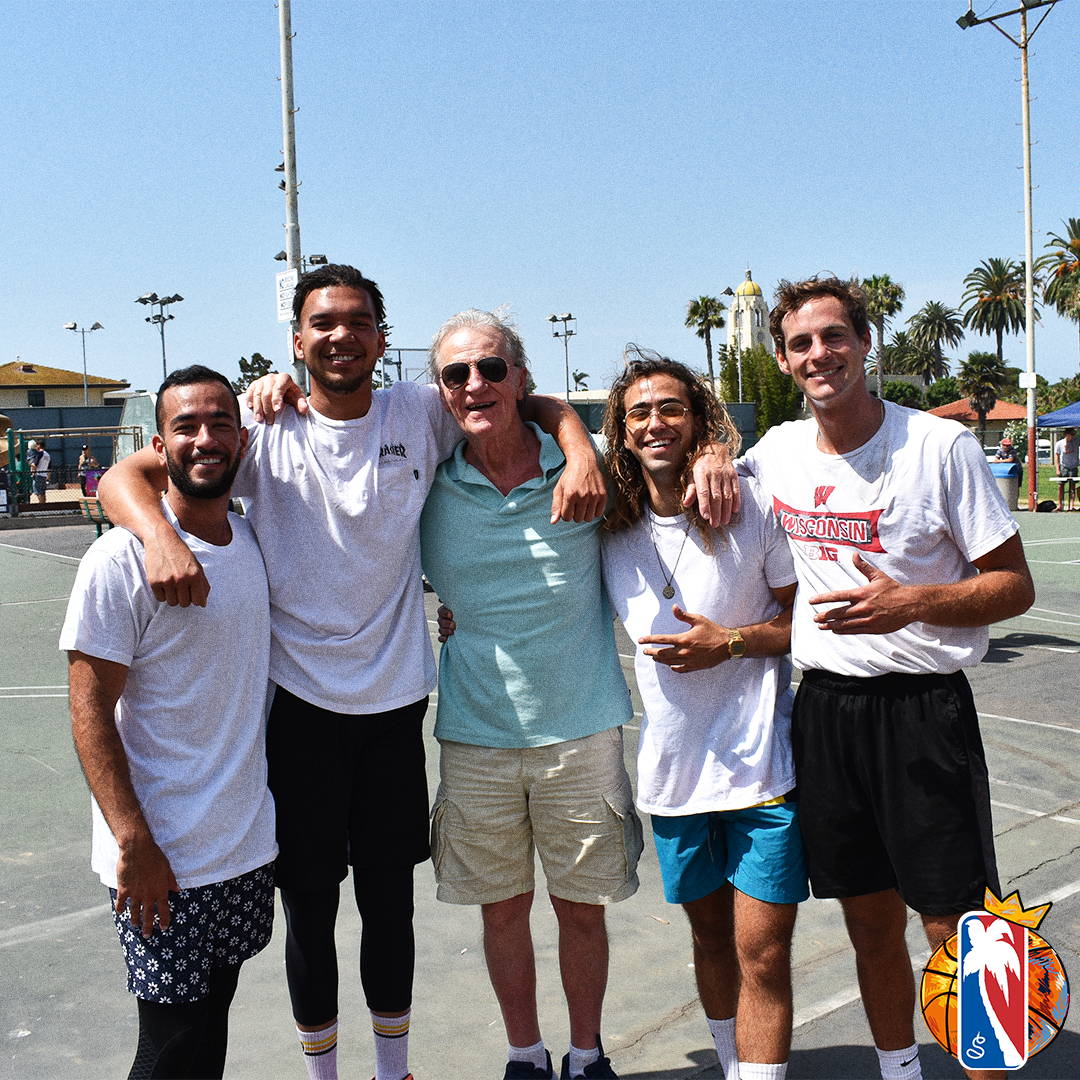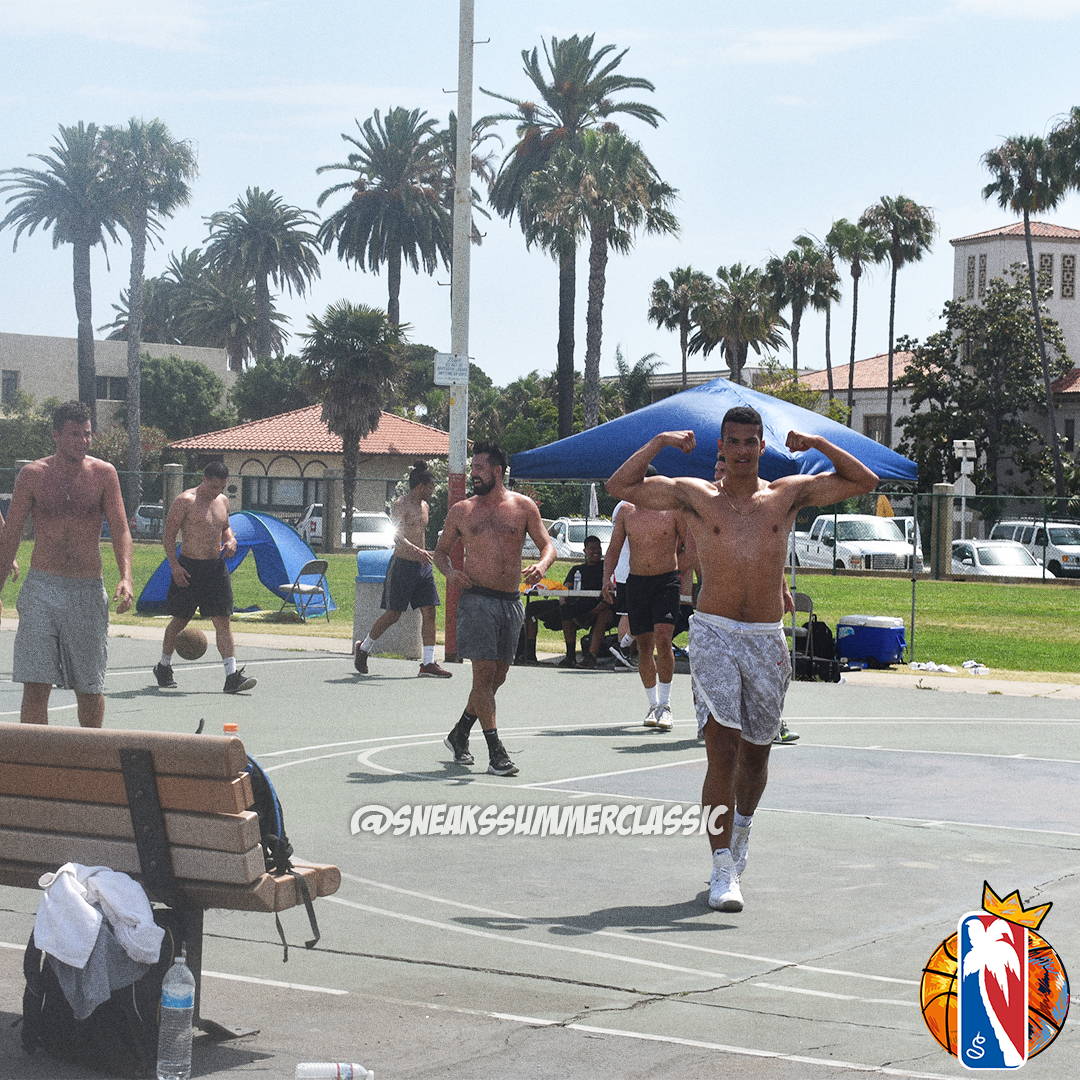 ---
The 1st Annual Summer Classic

The inaugural tournament featured 12 teams, gourmet tacos from local upstart Coal Bros, and live DJ'ing from DJ Yours Truly. After a long, hard-fought day, Team "Crushin' Dreams" came out on top, winning the first ever San Diego Sneaks Summer Classic Championship.
Team "Crushin' Dreams" pictured with tournament co-founders and their engraved prize basketballs. (From left to right: Tyson Youngs, James Poet, Travis Puckett, Kevin Gelfand, Connor Long, Mike Stein, Eric Grabin, Will Jasonn, Sawsun Khodapanah). 2018.
The 2nd Annual Summer Classic
In its second year, the tournament grew from 12 to 16 teams. The day featured higher competition, more vendors, and entertainment - Coal Bros tacos returned, accompanied by Party Pop popcorn, SD Snow shaved ice truck, and art from local artist Jack Ready. The "5 O'Clock Cowboys" won the championship game against "It's About Buccets" in a thrilling game, ending with the tournament-winning-shot from near half-court by A.J. Preller.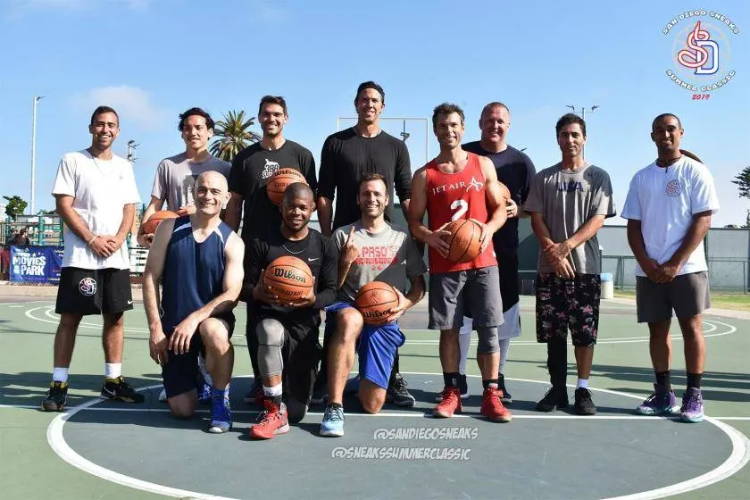 Team "5 O'Clock Cowboys" pictured with tournament co-founders and their engraved prize basketballs. (From left to right. Standing: Sawsun Khodapanah, Kyle, Preston Mattingly, Jeff Randazzo, Joe Taormino, Luke Murton, A.J. Preller, Tyson Youngs; Kneeling: Louis Amoroso, Andre, Jason Amoroso). 2019.
---
Sign up to receive Tournament Updates:
---
Summer Classic Instagram Page
---
Follow us on Social Media:
---
**For all collaboration, sponsorship, and vending inquiries please email sneakssummerclassic@gmail.com**